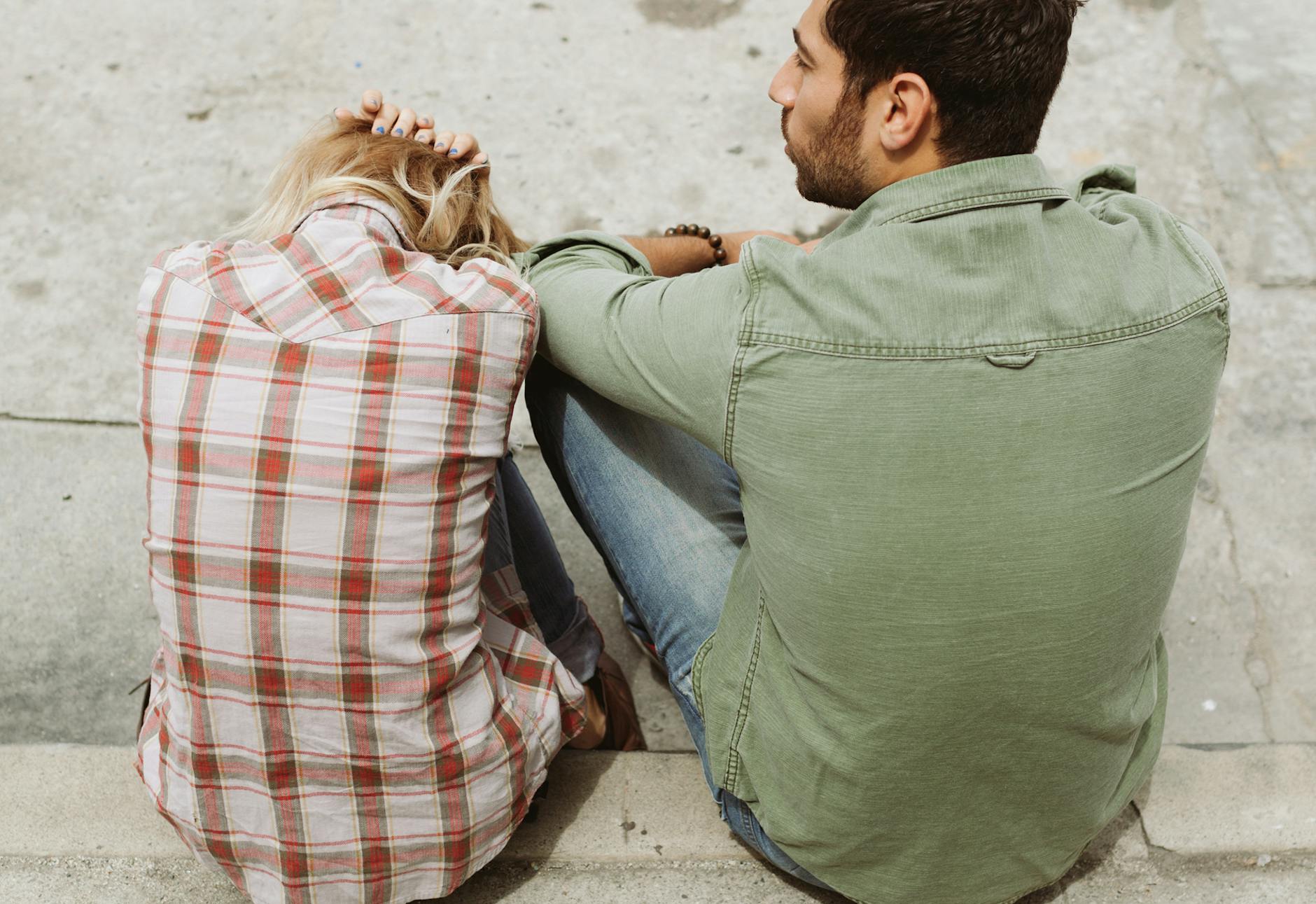 Couple. Photo from pexels.com
Saya tidak mengarah hanya ke satu genre, laki-laki atau perempuan. Karena para 'pemain' tidak hanya identik dengan laki-laki. Perempuan juga banyak yang suka 'bermain'. Seorang teman di twitter berkata, Kenapa sih harus ada Player? Trus kenapa harus bangga? Bangga ya menyakiti hati orang?
So, ini jawabannya.
Sebelum berpikir buruk tentang para player, coba telusuri dulu apa penyebabnya. Mungkin dia pernah merasa sakit hati dulunya. Tapi ini menurut opini pribadi Saya. Belum tentu orang itu memang berhati kejam karena mencampakkan hati wanita atau pria yang mencintainya. Dia hanya belum menemukan orang yang tepat untuk menemaninya. Begitu dia menemukan orang tersebut, dia akan berhenti dengan sendirinya. Jadi gonta-ganti pacar itu cuma cara untuk menemukan pasangan yang tepat, tapi orang kebanyakan berpikir negative.
Sekarang coba Saya tanya balik? Berapa persen orang yang pacaran dan benar-benar bahagia? Apa kamu bahagia jika pacar kamu terlalu kontrol hidup kamu? Sedangkan belum ada ikatan resmi, tidak membiayai hidup kamu juga? Cinta? Yakin???
Muncul keraguan. Jika berani ya mudah saja untuk memutuskan dan mencari pacar baru. Mencintai juga harus pakai logika kan? Itu caranya, terutama perempuan supaya lebih dihargai. Jangan cuma nurut aja setiap perkataan pacar. Emang kalo kita nurut sama pacar, dia udah pasti ga akan berpaling ke lain hati? Belum tentu lagi. Yes, dear, I'm telling you the truth.
Dan... Banyak teman Saya (23-24 tahun) mereka tergolong masih muda, Tetapi sudah ngebet mau nikah. Ini dia ngebet pengen nikah apa karena benar-benar sudah siap atau cuma karena kesepian ya? Kalo dia merasa incomplete dengan being single, saat dia punya suami, tetap aja merasa kesepian. Jadi, berdamai dengan diri sendiri dulu aja. Segala keinginan pasti akan datang diwaktu yang tepat.
Marry because you are and your spouse want to and ready. Don't do it if you're just feel lonely.
Untuk para perempuan,
Don't be insecure. Be a woman who has standards and keep on moving to get what you want. So, man will respect to you.